THIS week… we've got impact fights, recips, prize shelves, more impacts, planers, and a monkey riding a zero turn into space. This is your Power Tool Week In Review! 
Stanley Dirt Monkey Genadek | EGO Z6
Welcome back power tool fans this week The Dirt Monkey got his hands on EGO's Z6 52" riding mower, removed the deck, and rode wheelies, because that's what Dirt Monkies do!
Stan has a reputation for being less than gentle with tools he's sent to review. So why would we ever assume the Z6 would be different?  He of course goes over all of the specs and details that make this thing the beast that it is…All well and fun I know, but WHO CUTS THEIR GRASS LIKE THAT? I mean…He does a wonderful job testing the mower, cutting tall grass, in "normal" patterns. Then he proceeds to run the thing through a swamp and gets it stuck "all right that's going to conclude our mower test".
Shop Tool Reviews | EGO Z6
Tim Johnson also got the Z6 and after a lot of testing and actual mowing patterns (12:47), he seems to be impressed with the thing. He goes over why the $7k price tag could be worth it for you and your lawn so to find out if you need a race car lawnmower from EGO head over to Shop Tool Reviews. And to learn how to pop wheelies on YOUR z6, go check out Stanley Dirt Monkey Genadek.
Machinery Nation | Milwaukee Vs Cheap Impact
Moving on, Ryan and James have never been bashful about their love for big red. This week, in an apparent attempt to ensure a win, they decided to compare one to the cheapest impact they could find. Makes Sense.
That is the Milwaukee M18 FUEL ½ High Torque Impact Wrench, and THAT… well, I think that's the Hychika, which is apparently a tool company, and NOT a pokemon. Specifically that's the Hychika Cordless Impact Wrench, which comes with 3 socket in primary colors, because why not?  After pitting them against each other for a while driving lag bolts, removing the wheels from James' car, and finding the rustiest bolts they could…they were still undecided. So they took a trip to the big boy toy store and started removing nuts from a Farmlift. So who won? James or Ryan? Pokemon or Milwaukee? Spoiler alert, James lost…a lot. And he was not happy about it. These two are easily some of the most entertaining tool reviewers on YT, so be sure to check them out at Machinery Nation. 
Average Joe's Joinery | Triton Planer
Earlier this week, one of our Production Crew members pointed us to this guy. That's Joe, and this week, he reviewed a Triton thickness planer.
THAT is the Triton TPT125 Thickness planer, and for the last two years Joe's been putting it to work in his shop, and figured now was a good time to share his thoughts. He goes over the features of the planer, and for those new to planeing, he offers a quick explanation of how it works. He likes the portability, cutting capacity, the fold out tray and the build quality. The only down sides for Joe is the snipe, and the noise. But overall he really likes it. Sandy, thanks for introducing us to his channel! Guys, you need to go watch Joe's video, and if you liked it give him a thumbs up and a sub at Average Joe's Joinery.
Which Work Boots Are Best?
So last week we told you about the updates to our Production Crew $2000 power tool shelves, one of which we're giving away tomorrow! Now we just added a new SKIL PWRCore 40V OPE shelf, complete with custom fertilizer for your lawn from The Lawn Care Nut, and I mentioned that we wanted to add a pair of work boots to the shelf.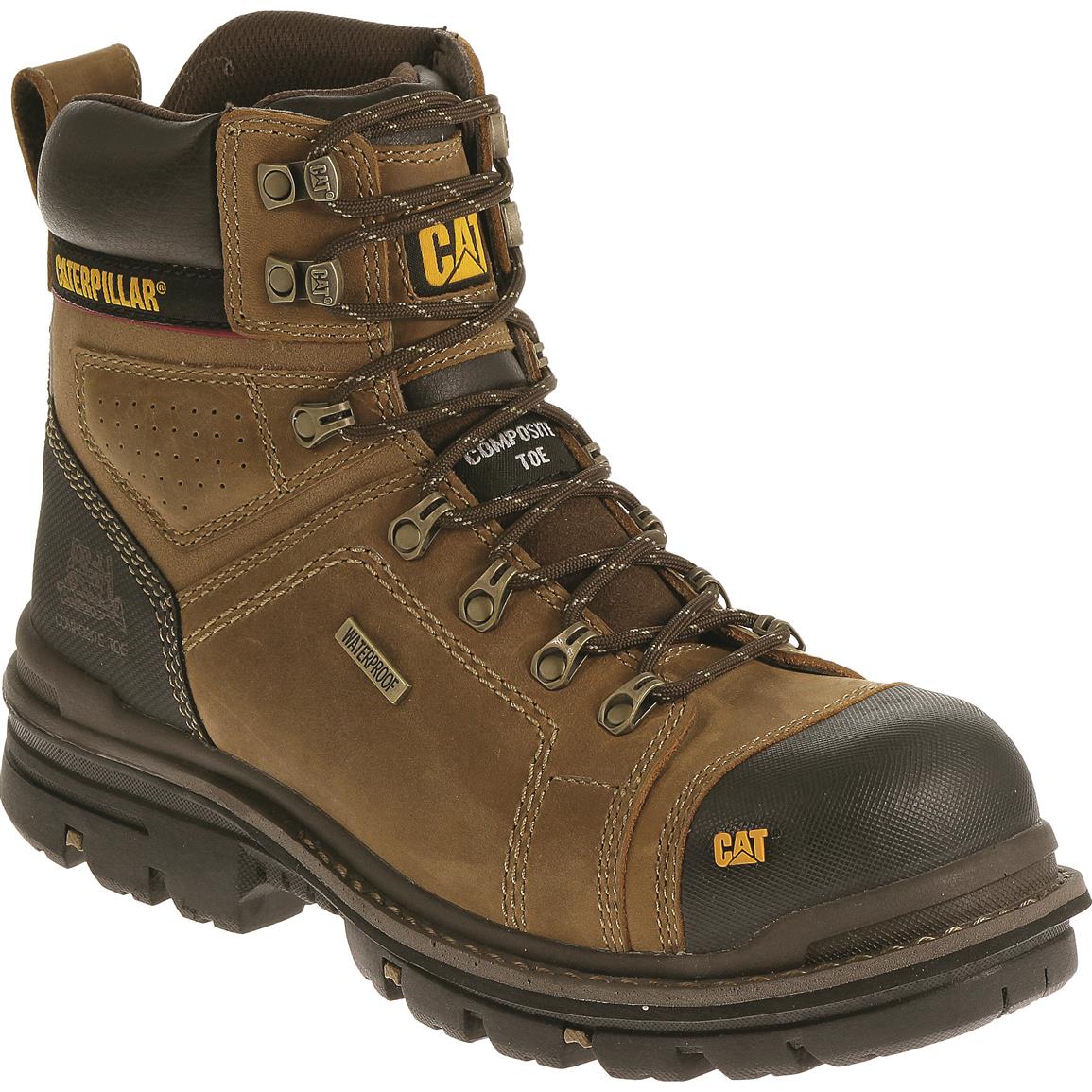 We asked you guys to suggest work boot brands, and boy did you. You guys really came through. You mentioned 22 brands of work boots. We added up the votes and got this top 5 list. At 5, we have Wolverine, at 4, Thorogoods, 3, Timberland Pro, Tied at number 2 is Keen and Ariat with 7 votes each, and finally, the number 1, with 14 votes, was Red Wing. So I reached out to RedWing to see if they can't help us pick some boots. If not, I'll just buy a gift card for the winner.
Production Crew Shelf Update
And we're picking our next winner tomorrow, June 25th during Our next Production Crew Live show. Well we figured it was time for an update on all of the shelves and potentially give our winner a sneak peek into what they get to choose from this weekend. 
Makita
Let's start with Makita. This shelf has been around since the very beginning. If a Makita fan doesn't win soon, we may have to replace this one. If we do, let me know what brand it should be in the comments.
If you win and choose the Makita shelf you will get an XGT 40V 7 ¼ " circular saw, The XGT grinder. The XGT Hammer Drill Driver / Impact Driver Kit. The cordless fan, two different Impact Wrenches. An XGT light, The Recip Saw and finally an interchangeable adapter. And of course, there's no point using pro tools without pro accessories, so all 4 shelves come with a complete set of Spyder bits, blades, hole saws, and more. 
SKIL
The new shelf we just added last week is stocked with SKIL PWRCore 40 Outdoor Power Equipment. My personal favorites, because I use all of these on my property every single week.
We have the SKIL PWR CORE 40, Blower / String Trimmer Combo, Pole Saw, Chainsaw, Hedge Trimmer and the crispy Self Propelled mower. That is not on the shelf, because the box is huge and I didn't want to try and get it up there. But it's awesome, and I have it and love it. 
Rob Robbilard
The third shelf was put together by our good friend, the one and only Rob Robbilard from Tool Box Buzz, the Concord Carpenter himself.
He chose mostly tools from Milwaukee, like the M18 FUEL Combo kit that comes with a hammer drill, impact and recip. A 7 ¼" Circular Saw. A 3 ¼" hand planer, a palm router, a random orbit sander, a multi tool and of course a barrel grip jigsaw. Rob also chose several hand tools that have made his job easier on the jobsite like a speed square, a voltage detector, a block plane, pencil compass, channellock pliers and screwdriver, a pica marker, a stud pop, a tourniquet and Milwaukee rover light. 
731 Woodworks
And our final shelf was put together by our buddy Matt at 731 Woodworks. Matt chose a DeWALT router, Drill driver set, sander, and a Miter saw!
There is a chisel set, massca M2 pro pocket hole jig, a double square, Bessey clamps, jorgensen clamps and Kreg set up blocks. But he didn't think that was enough so he and Mrs 731 are throwing in a $250 gift card for any extra he might have missed. Oh and last of all, we haven't told Matt this yet, but we think his shelf needs more. So I'm going to reach out to him again, and have him add $500 more in tools. If you think you know what he should add, tell him in our comments. 
At the end of each month, we go live, and randomly call one of our channel members, and let them choose a shelf. It's a ton of fun. We also have a bunch of additional prizes we give out to anyone in the chat. So even if you're not a member, be sure to set a reminder to join us tomorrow at 3pm est for some fun and maybe win something yourself!
Mastering Mayhem | Toughbuilt
Marius, from Mastering Mayhem was in Lowes this week, where he found the new ToughBuilt quickset workbench, which claims to hold a seriously impressive 1,000lbs
Now most of us would find this in the isle, be impressed by the numbers printed on the packaging, and just buy it. But not Marius, he took it to the concrete aisle, and loaded it up to 1,092lbs, because why not!? And it seemed to handle it just fine! The new workbench features instant setup and fold away handle mechanism, and has Toughbuilt's popular ClipTech compatible corners, so you can securely hang your Toughbuilt Cliptech belts or tool bags. It's available exclusively at Lowes right now for just $99.
Tools & Stuff | Makita Recip
There were two more videos we wanted to point you to, starting with Tools & Stuff who got his hands on the 2nd generation Makita XGT 40V Recip saw. 
Seriously… how do we have second gen XGT tools already? Who cares, new tools. And to test the gen 2, he gets out the gen 1, and adds a Hikoki recip that looks like a transformer's… arm. After reviewing the features, he puts all three to work on a really wide variety of tests, all of which are fun to watch. And in the end, he actually declares this to be the best recip Makita has ever made. For the full details, hit up Tools And Stuff.
Man Caver Tools | Impact Showdown
And Last but not least, Dave over at Man Caver Tools Continues his Impact Driver Showdown, with Round 2.
This time The contenders are the Milwaukee 2857 M18 FUEL Impact and the Hilti SID 6-22 22V Impact, both very capable tools aimed directly at professional work. Besides running them through the MCT TreeStump, Dave spends a bit of time addressing Hilti's sales process. He makes a pretty good case for Hilti to get their new Nuron tools into Home Depot, specifically in kits that include discounted batteries and accessories, just as their big competitors have done for a long time. Speaking of, Rob and I just so happen to have spent all day with our Local HILTI team this week, visiting the store and had a ride-along with their sales team to see how Hilti is serving its customers. We'll be sharing that adventure with you right here on Belts and Boxes, very soon.
Outro
Tomorrow is the big day guys! We'll be here at 3pm EST with a bunch of fun giveaways, that anyone can win, so we hope you join us. And then THIS TUESDAY, Rob and I will be live with Milwaukee, in Wisconsin, for several new tool reveals you won't want to miss. So set your timers boys. I want to thank SKIL and OPT for sponsoring this episode, guys we couldn't do it without you. If you can, do something kind for someone else this weekend, and we'll see you tomorrow.